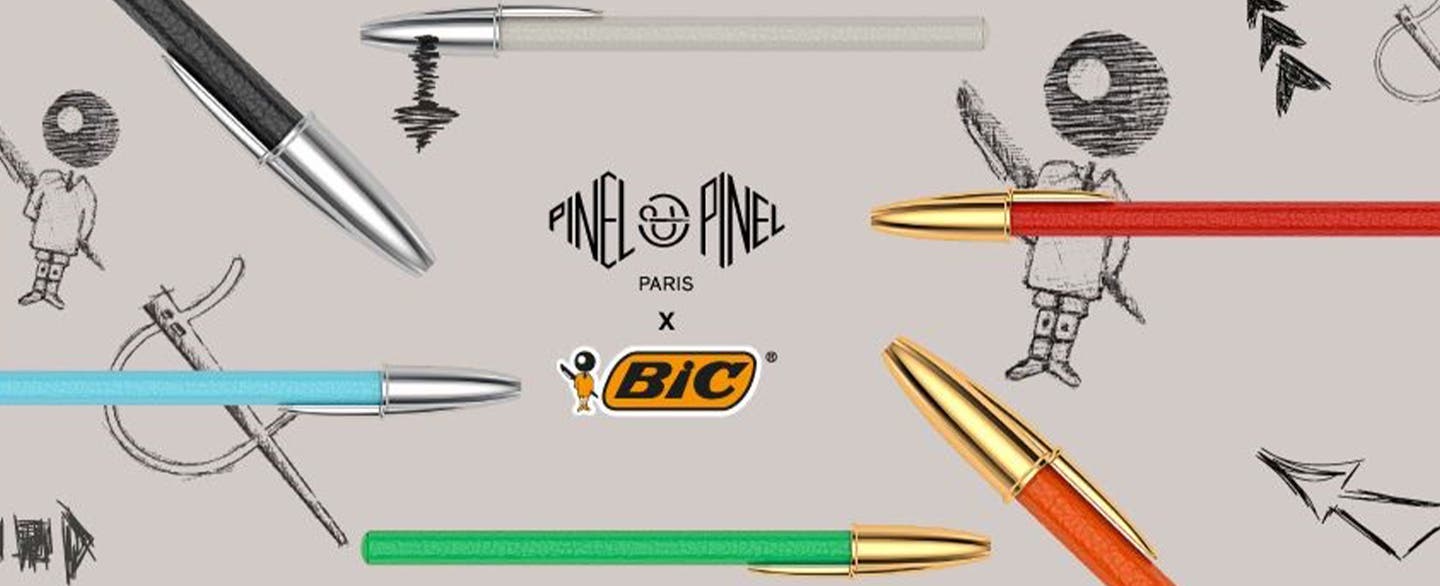 August 16, 2021 – To celebrate more than 70 years of the Cristal Ballpoint Pen, BIC has collaborated with luxury French malletier, Pinel et Pinel, on the launch of a special-edition version of its iconic pen.
The partnership perfectly blends the original, beloved design of the BIC pen with the luxurious leather craftsmanship of Pinel et Pinel. The pens, which are made entirely in France, are sheathed in elegant leather and feature a nickel or gold-plated metal cap to further enhance the writing experience that BIC is famous for.
The pens are available in 6 colors, including mint/gold cap, red/gold cap, tangerine/gold cap, black/silver cap, gray/silver cap, and sky/silver cap. Additionally, they can be purchased in a set of three exclusive colors that reflect the French heritage of both brands: blue/silver cap, white/gold cap, and red/silver cap.
Purchase yours on www.fr.bic.com, in Pinel & Pinel stores, or on www.pineletpinel.com.