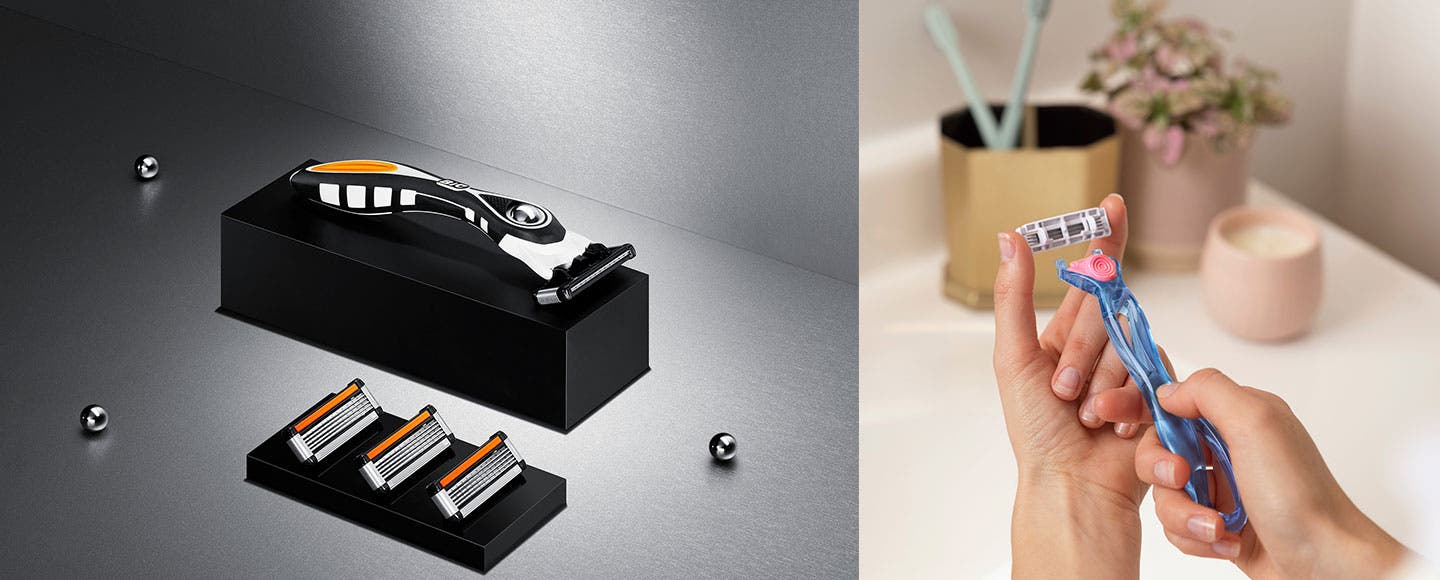 July 30, 2021 – BIC has brought its hybrid razors to Europe with the launch of the Hybrid 5 Flex for men and the Click 3 Soleil for women. The products, which were previously available in the U.S., meet a growing consumer demand for high-quality refillable razors with a reduced impact on the environment and an accessible price point to all. This is one of the latest steps in BIC's long term sustainability journey to minimize the environmental impact of its products, packaging and operations.
More than ever, reducing environmental impact is a top priority for consumers, and BIC is committed to offering new products that use as few materials as possible, are long-lasting and support the circular economy.
As a part of its "Writing the Future, Together" sustainable development program, BIC has set ambitious goals for 2025 to significantly decrease the environmental footprint and carbon emissions of its products and operations. This is part of BIC's 4R Strategy:
Reduce

the consumption of materials

use

Recycled

or alternative

materials

design and manufacture

Refillable

products and packaging whenever possible

design and manufacture

Recyclable

products and packaging
BIC's hybrid razors make it possible to keep the handle while only replacing the blade with refillable cartridges. Additionally, the handle of the Click 3 Soleil shaver is made of 30% recycled plastic, while the product itself comes in packaging made from 80% recycled cardboard, which may be recycled itself.
For men, the Hybrid 5 Flex with 5 moveable blades offers a smooth, close shave and a pivoting head to perfectly follow the body's curves. The Hybrid Flex 5 has a lubricating strip with aloe vera and vitamin E for an extra smooth shaving experience.
For women, the Click Soleil 3 with three movable blades provides a clean and smooth shave. It also has a pivoting head to follow the curves of the body perfectly and a lubricating strip with aloe vera and vitamin E.
Both products come in 100% recyclable cardboard packaging.