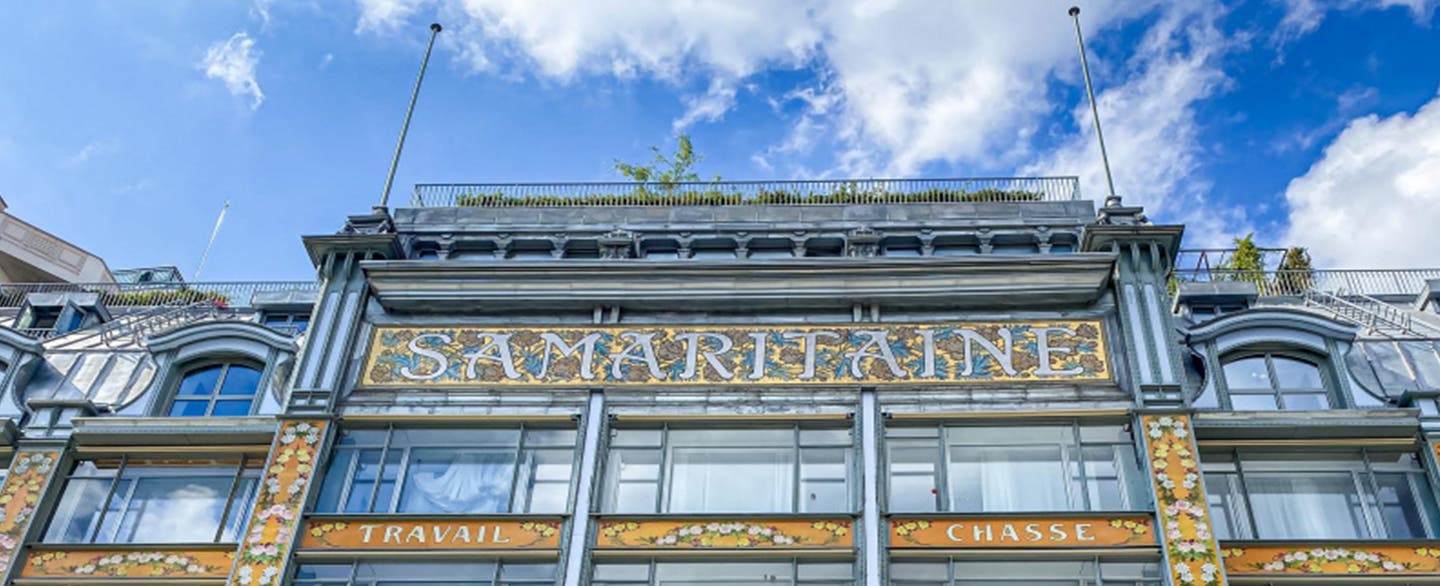 July 29, 2021 – After 16 years of restoration, the iconic French 19th-century department store La Samaritaine has reopened its doors. To celebrate this long-awaited moment, BIC has partnered with La Samaritaine to create a limited-edition collection of products inspired by the façade for which it is so famous. The collection includes BIC® 4 Couleurs, BIC® Evolution pencils and BIC® mini lighters.
The façade of La Samaritaine features original Art Deco and Art Nouveau motifs. The store overlooks the Rue de Rivoli on one side and the banks of the Seine and Pont Neuf on the other.
Owned by the French LVMH group, the store closed in 2005 and has since undergone extensive renovations. In June, the store unveiled its dramatic transformation and newly redesigned space, spanning 20,000 square meters and seven floors, making it one of the largest stores in Paris.
It will create job opportunities for 800 people and represent 600 unique brands, further reinforcing its famous slogan, "You'll find everything at Samaritaine!"