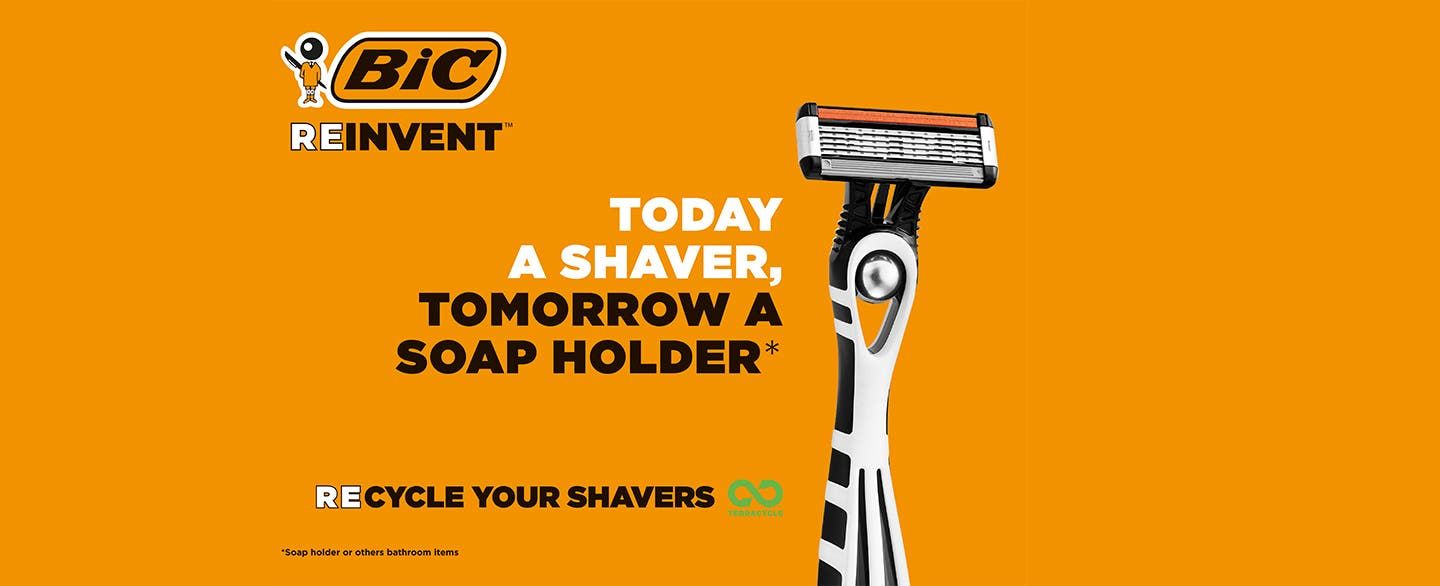 July 20, 2021 – BIC is thrilled to announce it is expanding its long-term partnership with TerraCycle® with its first free razor recycling program in Spain. Through this new program, BIC and TerraCycle® will collect razors across the Spanish mainland and recycle them into soap holders or other toiletries to support the development of the circular economy for both the country and the company.
BIC has been working with TerraCycle®, a world leader in the treatment of hard-to-recycle waste, since 2011 on several programs that provide consumers with easy and free ways to recycle used pens, mechanical pencils, markers and other stationery products. As a result of this partnership, BIC and TerraCycle® have recycled more than 50 million stationery items in Europe, and expanded the program to Australia, New Zealand and the United States.
The Spanish program accepts all disposable razors regardless of brand or type and provides a map of collection points on the TerraCycle® website. Once collected, the razor pieces will be separated and recycled into raw materials and manufactured into new products, helping manufacturers avoid the use of excess virgin raw materials.
The benefits of the program go beyond recycling, giving participants the chance to help raise donations for charities. For every shipment over 2 kilos, TerraCycle® points per kilo will be awarded and can then be converted into donations to the charity of the collector's choice.
Amanda Balada from TerraCycle® in Spain says, "We are very happy to collaborate with BIC on this new razor recycling program. This solution will allow Spaniards to give their razors a second life by avoiding landfills or incineration. Thanks to this innovative program, BIC and TerraCycle® will reduce the impact of these products by offering a free and convenient way to recycle razors."